Danish technology consultancy and service company, FORCE Technology has been collaborating with Hexagon Manufacturing Intelligence and RoboDK on a project focused on using AM for sustainable gear repair for manufacturers.
The project aimed to enhance laser welding procedures and explore the viability of using robot toolpath programming, digital twin simulation, and post-processing to achieve sustainable gear repair with high-quality results. By utilizing industrial robots and robot simulation, the project has demonstrated how repairing gears can help reduce waste, energy consumption, and the cost of component replacement, specifically targeting the Maintenance, Repair, and Operations process.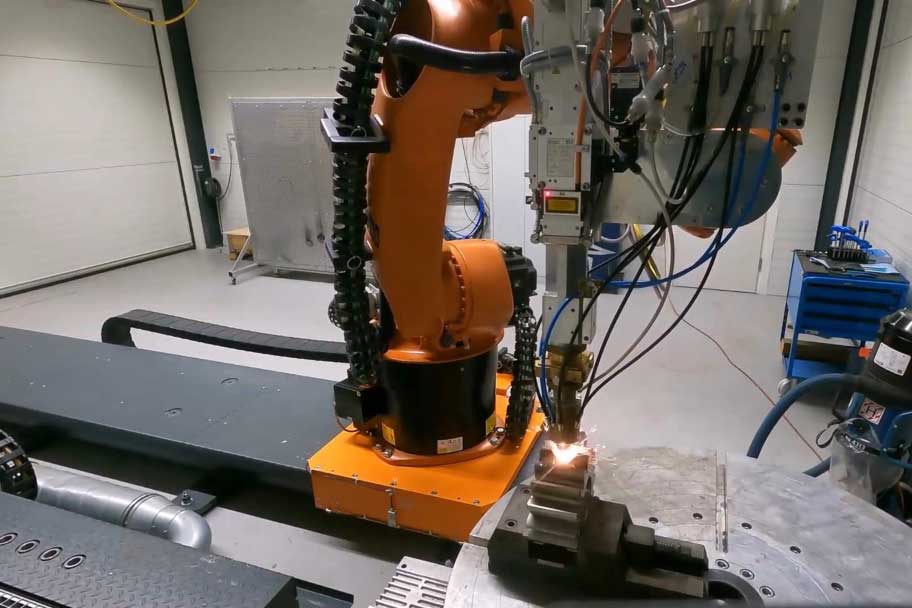 The project leveraged Direct Energy Deposition (DED) Technology, employing a toolpath created directly from CAD geometry to build up parts in successive layers. The DED toolpath was programmed using ESPRIT additive toolpath programming features, facilitated by Hexagon Manufacturing Intelligence's CAM software. RoboDK's digital twin and post-processing capabilities were utilized to generate the robot program, with the RoboDK extension in ESPRIT simplifying system communication.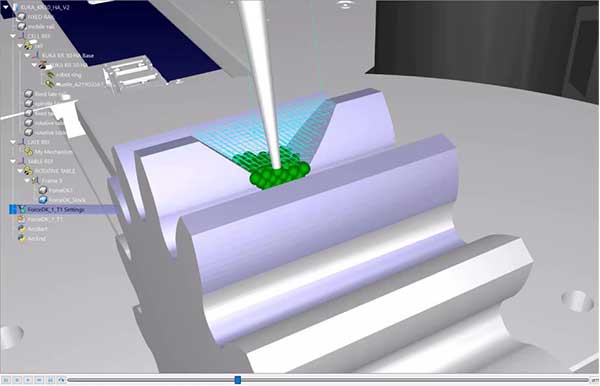 FORCE Technology employed a 6-axis KUKA robot arm, a rail-mounted linear axis, a tilting table for rotary operation, and a spindle to produce the gear parts. Additive functions were enabled through a GTV cladding head, resulting in a short overall cycle time. The project has significantly advanced the standardization of gear repair, instilling confidence in manufacturers to reintroduce repaired gears into service.
RoboDK's simulation and offline programming tools were instrumental in reducing production downtime caused by shop floor programming. By testing robots' capabilities in a virtual environment, companies can optimize efficiency. The collaboration between FORCE Technology, Hexagon Manufacturing Intelligence, and RoboDK showcased the potential of integrating cutting-edge technology to implement sustainable production processes, benefiting the industry by reducing waste, energy consumption, and downtime while achieving environmental friendliness.
Come and let us know your thoughts on our Facebook, Twitter, and LinkedIn pages, and don't forget to sign up for our weekly additive manufacturing newsletter to get all the latest stories delivered right to your inbox.