The Flowin' Footbridge is an innovative pop-up bridge concept designed by Barberio Colella Architetti and Angelo Figliola. The bridge, located in Moganshan Town over the Fuxi River (Japan), is built using precast eco-concrete and 3D printed formwork. The design of the bridge took into consideration the surrounding environment, aiming to create a symbiotic relationship between nature and the structure. You can see the bridge in the image below.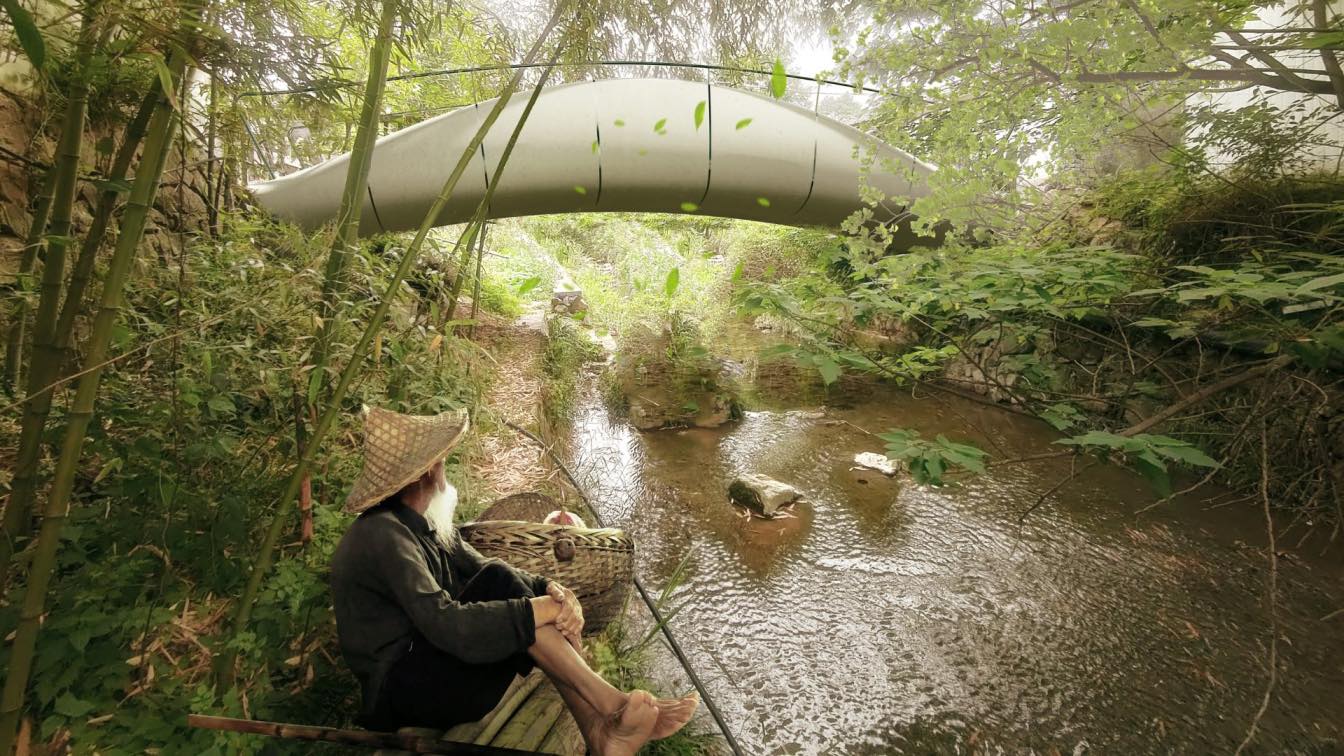 The bridge is constructed as a monolith in reinforced concrete, resembling a rock that blends seamlessly with the natural surroundings. This choice not only enhances the aesthetic value but also simplifies the fabrication, assembly, and installation processes by eliminating the need for additional construction systems. The structure is based on a catenary curve and features seven variable thickness blocks that taper towards the center to minimize the use of steel and prevent corrosion.
Digital fabrication strategies were employed to produce the individual blocks of the bridge. A 6-axis robotic arm was used for 3D printing reusable thermoplastic formwork, which contains the C30 concrete pour. The formwork can be detached after the setting process, allowing for its reuse in other production processes. This approach overcomes the issues associated with non-recyclable complex formwork and the management of formal complexity in traditional reinforced concrete construction.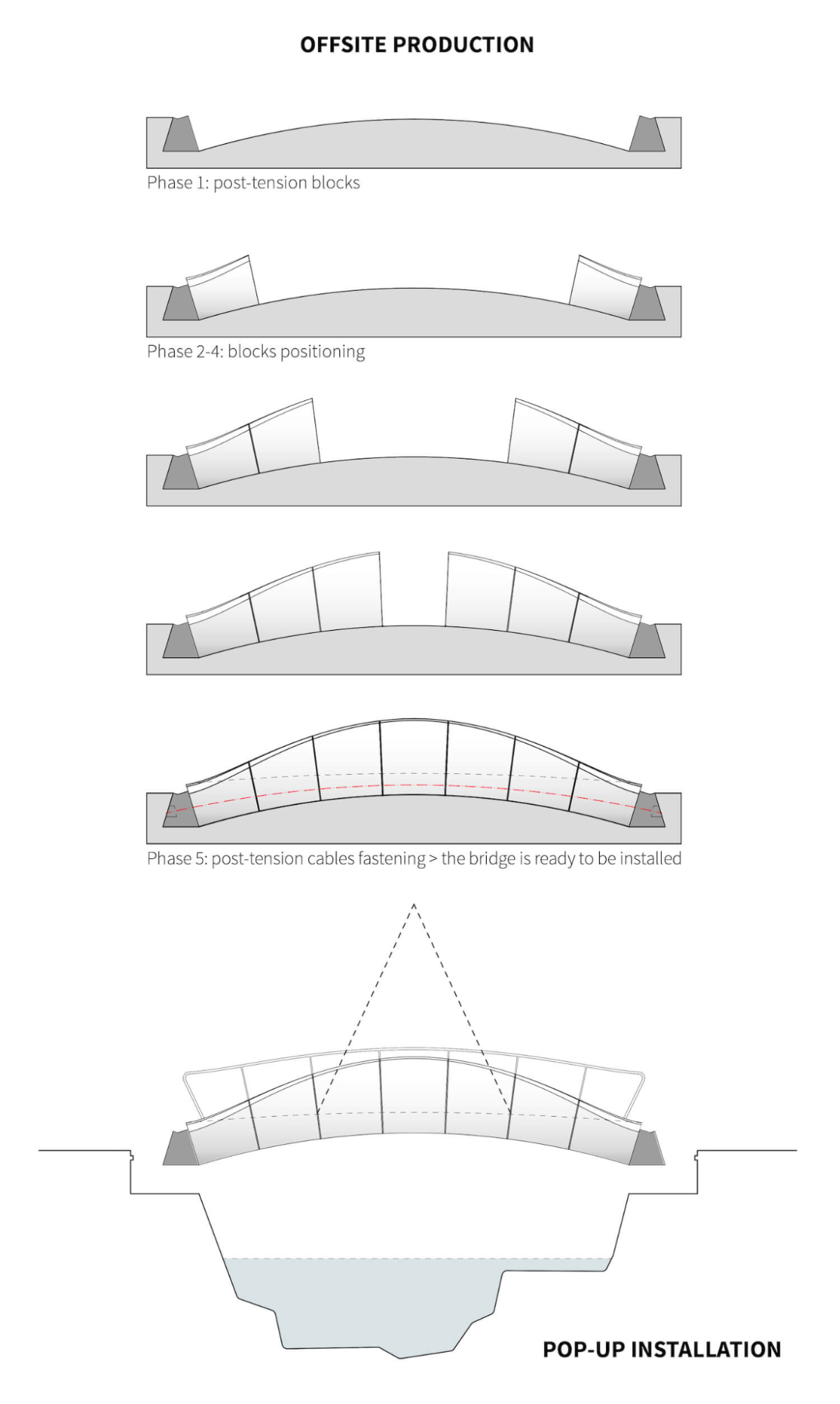 The use of an industrial robot decentralizes the production process and reduces construction site costs. The bridge is assembled in a production facility, transported, and installed on-site using a standard crane. The installation process eliminates the need for costly centring devices that would otherwise become waste. The only on-site operation required is the preparation of the reinforced concrete structural abutments.
The Flowin' Footbridge's technological simplicity and homogeneity minimize maintenance operations, which mainly involve pre-tensioning the steel cables, operating the integrated LED lighting system, and managing the rainwater collection and drainage system. This innovative bridge concept showcases the potential of combining eco-friendly materials, digital fabrication, and smart design to create functional and visually appealing infrastructure.
Come and let us know your thoughts on our Facebook, Twitter, and LinkedIn pages, and don't forget to sign up for our weekly additive manufacturing newsletter to get all the latest stories delivered right to your inbox.